Resinous Floor Coating Installation
Attention to Detail Concrete Coating is one of the leading commercial concrete coating companies in North Dakota, serving the areas of Fargo, Jamestown, Bismarck, Grand Forks, Minot, Minnesota, South Dakota, and Detroit Lakes. When it comes to concrete, we know how to handle it, including installing resinous floor coatings. We endorse & install polyaspartic, epoxy, polyurea and various forms of urethane mediums. Our garage floor flake broadcasts are for most part, entirely of the polyaspartic medium, primarily due to their quick "return to service", as well as their high abrasion resistant properties. Whereas, our commercial applications can be a myriad of different mediums, used together to satisfy the rigorous demands that many businesses subject their surfaces to. Our experts are ready to assist you with your flooring service needs. Contact us today!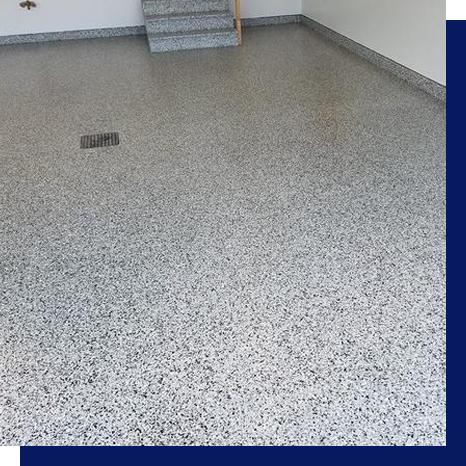 What Kind of Coatings Are Available?
We offer the option to use epoxy, urethanes, polyaspartic, polyurea, and others. Each type has specific attributes that make them more suitable for certain situations. If you want to learn more about these options, give us a call!
How Does It Work?
This task is all about timing! We begin with prepping the floor, as we need a clean, profiled surface for the resin to mechanically bond. Then, we will patch any significant defects, allowing for sound substrate integrity. We then take our resin mixture(s) and apply it to the floor, ensuring the application is adequately gauged, to ensure an even elevation. After the installation of successive coatings, your new floor will be ready to return-to-service!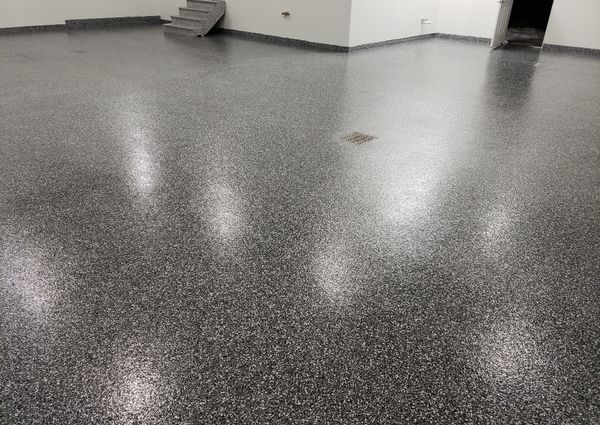 Advantages To Resinous Floor Coatings
High chemical and abrasion resistance

Long-Lasting

High tensile strength, able to withstand significant weight

Protects Concrete

Adds light-reflective properties

Eases Routine Maintenance

Adds slip resistance
With over 20 years of experience, you can trust Attention to Detail Concrete Coating for your next resinous floor service! Take a look at some of our reviews to assure yourself that we are the right company for the job!