Residential Services
Attention to Detail Concrete Coating North Dakota has more than 20 years of experience in concrete coating and grinding. We are proud to offer our services for both residential and commercial projects. If you're looking to bring a unique design and personality to a space, our concrete coating services will both preserve your concrete and add a beautiful finishing touch. Our team is knowledgeable, helpful, and always professional. Whether you're looking to transform your garage floor, patio, or airplane hanger, we are the concrete coating experts you can trust.
Contact Us Today
Our Services Include:
Resinous floor coating installation – Polyaspartic, epoxy, polyurea, urethanes, etc.
Adhesive/mastic removal and coatings – Removal of any substance on a surface that isn't desired.
Concrete surface grinding – A favorable fashion to profile concrete for coatings installation.
Concrete surface repair – We repair any concrete defect such as cracks, spalls, divots, and other miscellaneous damage.
Shot blasting – A fashion to profile concrete to install moisture vapor barriers and other heavy-bodied coatings.
Concrete joint filling – The filling of "saw cuts" in concrete, which can either be accomplished in conjunction with coatings installation or as a stand alone service.
Moisture testing – We measure the moisture content or moisture movement in the concrete. This will often determine if a moisture vapor barrier is needed.
*NEW* Exterior concrete sealing – Prevents moisture freeze-thaw cycles, the penetration of harsh chemicals, and allows for the use of salt on the surface.
Contact us today to learn more about our concrete coating services.
Our Guarantee:
We guarantee the concrete coatings we apply to your surface will adhere to your concrete for the life of your home or business. Barring maintenance neglect, hydrostatic-moisture pressure, natural disasters or acts of God, we will repair said compromises in adhesion at no cost to you for labor, material or mileage.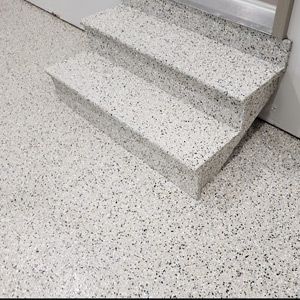 RESINOUS FLOOR COATING INSTALLATION
Polyaspartic, epoxy, polyurea, urethanes, etc.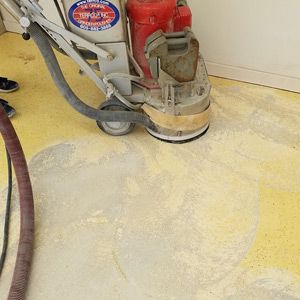 ADHESIVE/MASTIC REMOVAL AND COATINGS
Removal of any substance on a surface that isn't desired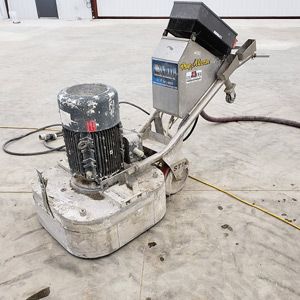 CONCRETE SURFACE GRINDING
a favorable fashion to profile concrete for coatings installation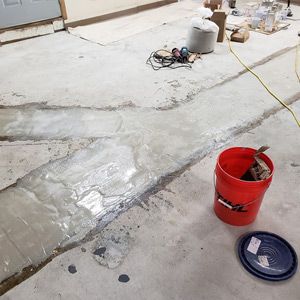 CONCRETE SURFACE REPAIR
we repair any concrete defect to include cracks, spalls, divots & misc damage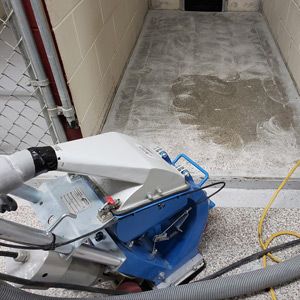 SHOT BLASTING
a fashion to profile concrete for the installation of moisture vapor barriers and other heavy-bodied coatings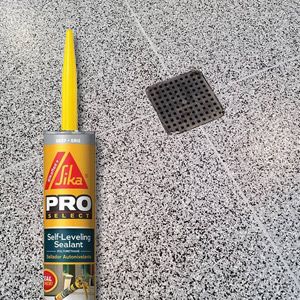 CONCRETE JOINT FILLING
the filling of "saw cuts" in concrete, which can either be accomplished in conjunction with coatings installation or as a stand alone service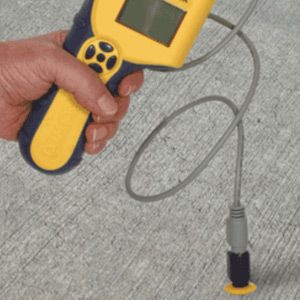 MOISTURE TESTING
the measure of the moisture content or moisture movement in the concrete, will often determine the need of a moisture vapor barrier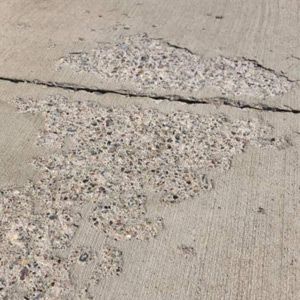 NEW EXTERIOR CONCRETE SEALING
prevents moisture freeze-thaw cycles, prevent the penetration of harsh chemicals & allow for the use of salt on the surface